Sell Your House Fast Without an Agent or Conventional LOWBALL Cash offer
Fill out your information in this form.

We will contact you to discuss the property and make an all cash offer.

You pick the closing date of your choice and receive cash for your house.
Sell your house fast pay NO REALTOR COMMISSIONS or middlemen when we buy your house. We pay all closing cost. There are no out-of-pocket expenses when you sell your house to us.

We will buy your house in any condition, good, bad or ugly, regardless of circumstances. We can help!

We can get cash in your hands in as little as 30 days, sometimes even faster.
No Risk, No Obligation, and Totally Hassle Free!
Get Your FREE All-Cash Offer Today!
We buy houses in any condition. No realtors, no fees, no repairs, and no cleaning required.
Find out How Much We Can Offer for Your House in Cash!
Sell your house fast and get Your Highest Possible All-Cash Offer Today!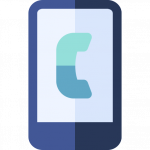 Send Us Some Info
Just fill in the form below and we will get your 100% FREE all cash offer started.
We'll Get in Touch
We'll contact you to present our offer and answer questions/address concerns.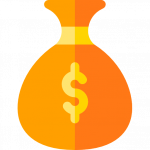 Get Your Cash
Once you accept our offer, choose your preferred closing date and get your cash.
Sell your house fast and get your offer with peace of mind knowing that we are legitimate house buyers who offer cash for your house anywhere in the mid-Atlantic region. If you have a house for sale and are in need of a serious "we buy homes fast" company that will guarantee you the highest possible all cash offer, it costs you literally nothing to have us give you a no-obligation-to-accept, all-cash offer for your house. Our services are 100% free.
If you don't want to hassle with agents or conventional lowball cash home buyers and you just want to sell your house fast in WV, DC, VA, and MD. Why not get an all cash offer and sell your house for cash to us!
We Offer A better, faster, & easier way. 100% FREE
sell your house without an agent in DC, VA & MD
Sell your house fast and take control of your situation, end the hassles, and get back to living the life you want to live. If worries and stress are consuming you because of your house, end them now! Let us take over. If you want to sell your house In WV, DC, VA, or MD, we'll help you make sense of any and all confusion. We'll present you with options that can potentially change your life and help you get back to more important aspects of life.