Sell Your House Without A Realtor
No Rapairs, No Middlemen, No Deadlines. 100% FREE!
We Buy Houses in Silver Spring, MD
We Buy Homes Fast in Silver Spring, MD. If you need to sell your house in Silver Spring, we'll pay cash for your house. Avoid the hassle of traditional headaches when selling your house (i.e., contractors, renovations, cleaning, inspections, walkthroughs, open houses, paperwork, negotiations, and deadlines). We promise a hassle-free experience because our house buying process is completely free! You don't even need to clean. Take what you want; leave the rest for us to deal with.
Sell Your House in Maryland to Us and Pay No Agent Fees, No Repairs, 100% FREE! Find Out How Our Cash for Houses Process Works!
Sell your house fast in Silver Spring, MD is a local Silver Spring, Maryland, fast cash home buyer. We're serious about earning your business. Come check us out and see if selling your house fast for cash is a good fit.
We're Maryland's Top-Rated Home Buyer that Guarantees TOP DOLLAR!
We're Silver Spring's quickest and most comprehensive sell my home fast company because we utilize innovative and efficient strategies, systems, and management software. On top of that, we simply out-work the competition. We strategically cut our investing and renovating expenses through various methods and strategies that we've spent countless hours and dollars studying, learning, and mentoring. We are always striving to better understand the ins and outs of this business.
Furthermore, we support our all-cash offer with more than simply an opinion. Our company will provide you (if requested) with a FREE Market and Deal Analysis so that you can see how we arrived at our offer amount. We provide this FREE service so that you're confident you have chosen the best fast cash home buyers in the business.
Sell Your House with No Fees, No Obligation, No Repairs, 100% FREE!
Sell your house today in Silver Spring, Maryland. We pay top dollar and offer a guarantee to put our money where our mouth is! Come check out our transparency and full disclosure. We'll even show you how much money we need to make by "flipping" your house! Yes, it's true, this is a business, and we must earn enough profit on the future sale of your house. We must make the capital gains necessary to cover the difficult long-term processes of contractors, renovations, cleaning, inspections, marketing, advertisements, realtors, walkthroughs, open houses, paperwork, negotiations, deadlines, taxes, and tax collectors worth our time, sweat, and hard work.
We Do All the Hard Work, So You Don't Have To
Sell your house for cash to us, and you will not have to grapple with the conventional hassles, risks, and challenges of customary middlemen, salespeople, and go-between actors like brokers, realtors, and agents. Why sell your house fast for cash through traditional middlemen who are not the actual home buyer? We buy homes for cash directly from the seller. Our company understands that middlemen and salespeople cost us and/or you money; they're simply unnecessary. Generally, realtors charge too much money and do a mediocre job at best. You don't need an "expert" or "licensed professional" to tell you who the most qualified cash homebuyer necessary to pay cash for your house is because you already found us by landing on this website. The best part is you'll pay no commissions or fees when we buy your house for cash!
Selling your house quickly doesn't have to be complicated! You can sell your house in a matter of days if, of course, you can find a buyer that has all their finances in place, ready to close. We're cash home buyers in Maryland, with plenty of cash ready to buy your house in Silver Spring, MD, on your terms and your schedule!  Here is how our we buy homes fast process works:

 Learn About Our Company
We'll contact you to present our offer and answer questions/address concerns.

 Request Your All-Cash Offer!
Once you accept our offer, choose your preferred closing date, and get your cash!
We Can Buy Your House No Matter Your Reasons for Selling
Avoid "lowball" offers, agent fees, closing costs, walkthroughs, inspections, contingencies, uncertainties, inconvenient open houses, excessive paperwork, deadlines, banks, costly repairs, contractors and middlemen. We buy homes for cash all over WV, DC, VA, & MD. Regardless of your reasons for selling:

Astronomy binoculars is a great alternative
Cut Out the Hassle, Risk, and Middlemen
You need to sell your home quickly and prefer not to hassle with the establishment mediators like licensed salespeople (realtors) or contractors. For this reason, we buy houses as-is. Selling homes fast to pro home buyers like us will empower you to cut out the go-between contractors and salespeople. Eliminate all their unnecessary conventional headaches and disadvantages, which are only costing you unnecessary time and money!
Avoidable Middlemen Hassles and Fees You Can Eliminate:
Cleaning companies
Restoration services
Landscaping care and maintenance services
Home improvement contractors
Major and minor renovations and repairs
Professional home inspectors
Appraisers
Bankers and mortgage brokers
Endless paperwork deadlines and fees
Real estate brokers, realtors, and agents
Commissions and marketing fees
Advertisement fees
Hidden miscellaneous fees
Closing costs and title/escrow fees
Walkthroughs and open houses
Buyer/seller negotiations and insulting offers
Unreasonable contingencies or demands
Don't Waste Your Time with Other Homebuyer Websites
Three Types of "We Buy Houses" Websites
Marketing Companies: The "Fake News" type, these are middlemen that build websites and managing Pay Per Click (PPC) digital advertising campaigns. These marketers are basically tech geeks that advertise under the guise of popular real estate investor advertising catchphrases like: "We Buy Houses," "Sell My House Fast," "Cash Homebuyers," and "Cash for Houses." They make absurd promises like, "get your fair cash offer in 5 minutes!" and "it takes less than one hour for us to buy your home," or "we can buy your house over the phone!"
Their sales pitch sounds great and look's amazing in the digital world of Facebook, Twitter, and Google. Unfortunately, in the real physical world of real estate, these phony promises and sleazy sales pitches rarely materialize into anything beneficial for a seller.
From our experience working deals with and competing against these fake house buyers, we've found most of these kinds of websites to be seriously void of credibility. When we've called them, they typically don't answer the phone. If they even call you back, generally, there's nothing they can do to strike a deal or help you because they don't actually buy houses.
For the most part, these websites and PPC advertising campaigns are engineered to collect your digital data/information. Once you give them your info, they sell it off to many different marketing firms and various companies that will bombard you with spam and advertisements about everything from credit counseling services to legal, foreclosure and moving/relocation services along with other real estate-related services.
Many of these middlemen online marketers will take the data/information you submit into their website or PPC advertisement and sell it to legitimate house buyers like us! They repackage your name, house address, and phone number as a real-time "Motivated Seller Lead." Reputable house buyers like us will buy your information for as high as $300. Once we've paid for your contact info, we'll call you to discuss your property and make an all-cash offer to buy.
"We Buy Houses Nationwide:" These websites advertise the same ridiculously cheesy false claims as the above-described Type (A) digital marketer websites. These websites are a mixture of the above fake marketer kinds of websites, mixed with actual "We Buy Houses" franchisees.
The franchise websites are fake in the sense that they don't actually buy your house. All these companies do is market to you to capture your information, the same sleazy way as the fake marketer websites. The only difference is that they have an air of legitimacy. Only because they sell franchises to local real estate investors willing to pay their exorbitantly expensive franchise fees.
Business franchises are the epitome of costly, expensive, and unnecessary middlemen. As you can see from the image above, these we buy houses franchise fees will ultimately cost your end cash home buyer up to $426,250.00. That money comes out of your all-cash offer. You, as the seller, ultimately end up paying these fees, one way or the other. You're paying these hidden fees because homebuyers and local companies that buy homes for cash are not business savvy or competent enough to effectively and efficiently market for their own customer lead acquisitions. They're simply not effective enough to accomplish this, independent of costly and excessively expensive franchise go-between fees.
Local Legitimate Home Buyers: These websites are a mix of all three types. Again, they proclaim all the same cheesy sales gimmicks as the other websites. The difference is that these are cookie-cutter website templates purchased by local real estate investors who also don't understand how to efficiently market for their own customer lead acquisitions. These websites are pre-scripted and ready to go at the click of a button for a fee. The content is not original or written by the investor who purchased the website. The purpose of these website templates is to help clueless investors easily and quickly market their we buy houses business to the public.
We're the Best "We Buy Houses" Company in Maryland
If you own a home that's less than brand new. Or needs a few repairs, or if your house is a nice, livable house, but simply outdated, we can help. Even if the house is a total disaster and/or liability. We specialize in burden properties and any other circumstances prompting a homeowner to sell my house fast. We buy houses fast for cash, we don't waste time with banks. We're local real estate investors and professional cash house buyers. Flush with liquid investing capital, we buy homes for cash to build sweat equity into them with our own hands. We have the cash available to buy your house. "Cash for my house" is our profession and we're the best top-rated home buyers in Rockville, MD.
A Faster, Better, and Easier Way to Sell Your Silver Spring, MD, House
Offering cash for houses in Silver Spring, MD enables us to get through the entire process much faster than conventional methods. If you have a house for sale in Silver Spring, Maryland, or anywhere in Montgomery County, Maryland, and surrounding areas, our company would like to make you a FREE all-cash offer to buy your house. We buy homes for cash in the following areas northwest of Silver Spring: Gaithersburg, MD and Rockville, MD, Montgomery Village, MD and Germantown, MD. Along with Redland, MD, and Olney, MD.
We also present sell my home for cash offers in: Clarksburg, MD, Boyds, MD, Laytonsville, MD, Damascus, MD and Hyattstown, MD. Our company pays fast cash for houses in areas near Silver Spring Maryland including Bethesda, MD, and we buy homes fast in Washington, DC. Including surrounding areas in Maryland near: Potomac, MD, Aspen Hill, MD, Wheaton-Glenmont, MD and North Bethesda, MD, Kensington, MD. We also provide sell your house fast, cash homebuying services in North Potomac, MD, Darnestown, MD, Seneca, MD, and Poolesville, MD. We even pay cash for your house in Barnesville, MD, and Dickerson, MD.
Now is a great Time to Sell Your Silver Spring, MD Home!
Consider these Montgomery County Facts
Montgomery County has one of the highest home values in the nation. Currently sitting at "top of market" prices that we have not seen in the previous 14 years (Circ.2007)
One of the lowest crime rates in the nation
Clarksburg, Damascus, and Bethesda have some of the nation's top-ranked schools
Best local amenities in the nation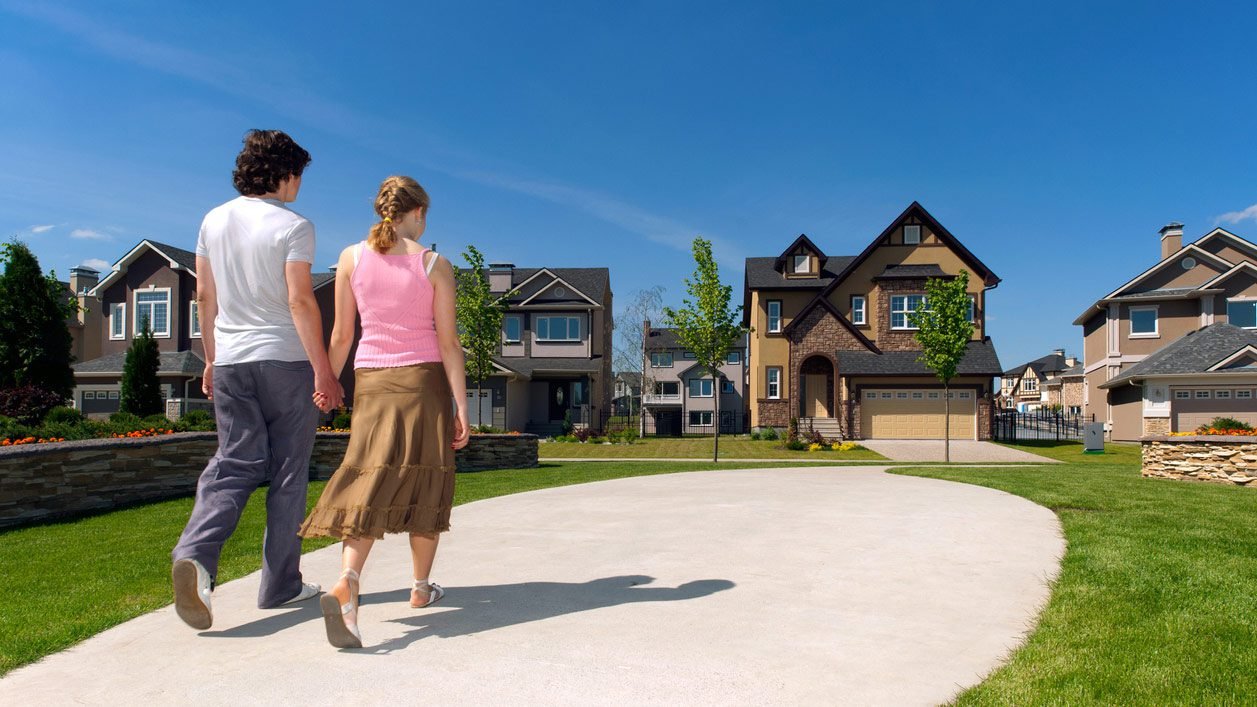 "We Buy Houses in WDVM" is a local homebuying company in Maryland. We are not a nationwide franchise, and we are not amateurs either. Rest assure that we are serious about providing you with an offer that works best for your specific needs and pays you the most cash guaranteed!
Best Cash Homebuyers near Silver Spring, Maryland
Charis Real Estate Solutions, LLC/"We Buy Houses in WDVM" is the most innovative, hassle free, fast cash homebuyers, providing you with the most transparent, comprehensive utility/value-based definition of who we are, what we do, and how we do it better than any of the other companies that buy your house for cash.
Visit our Google Business profile, read our sell your house for cash reviews. See why our company has an excellent rating on Google Reviews. Also, check out our beat any offer page to see why this company presents you with more than just opinions of our satisfied customers. See why "We Buy Houses" facts matter more than cash home buyers opinions.
The Best Way to Sell Your House in Maryland Fast
Charis Real Estate Solutions, LLC/ "We Buy Houses in WDVM" is Maryland's most innovative "we buy houses as is" company. Whether you are trying to avoid foreclosure, inherited a property you do not want. Dealing with a divorce, or are fed up with being a landlord and dealing with tenants, we can help. If you need to sell your house in Maryland fast, we offer cash for homes in MD!