How to Avoid Real Estate Scams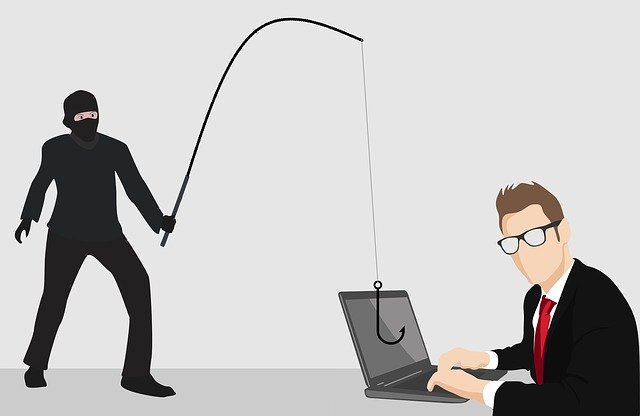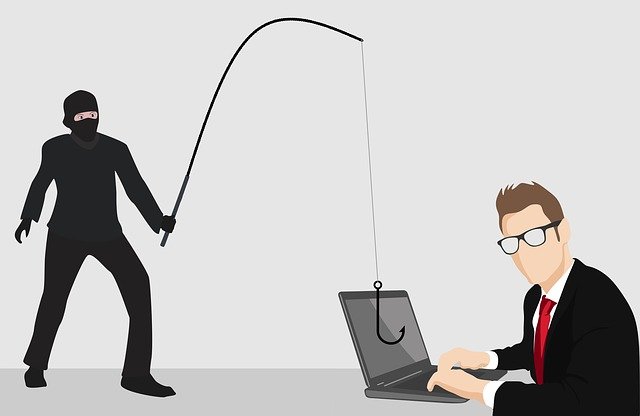 Real estate scams have been on an epidemic rise with the coming of the pandemic. And things have only gotten worse ever since.
These fraudulent schemes target homeowners in multiple ways that basically feed off fear, desperation, and anxiety. With phishing tactics, scammers gain inside access to watch all the parties involved. And then they attack at vulnerable moments during and even years after buying a house.
Here are a few ways they operate, with tips on how to escape their lazy claws taking away your hard-earned cash.
Escrow Scam
This scam is not only common but could be the most expensive real estate scam you can suffer at the hands of fraudsters.
Imagine you've reached an agreement to purchase your dream house.
Then the title company sends you a mail telling you to make your down payment and closing costs. All the weeks of moving around and anticipating finally about to pay off — literally with your life's savings. So, not wanting to delay the closing, you follow the wire instructions and make payment. But, unbeknown to you, you just sponsored a scammer's lavish night at the club.
It's a horrible, horrible experience that no one should ever experience. The culprits stalk the real estate agent, lender, or yourself throughout the buying process and strike at this perfect moment. Thankfully, it's one you can avoid easily.
At first glance, these dubious schemes aren't hard to miss, especially for tech-savvy millennials and Gen Z home buyers. But first, you take a deep breath and collect yourself when it's time to pay for your house. Then call your lending company to confirm the request and call the settlement agent to verify payment.
Also, if you look closely, the scammer's contact information will be missing a letter or number. And depending on the amount at stake, their email will contain comical errors, both typographical and tone of voice. So always check for the smallest of errors.
In general, be careful of opening emails and links — every time really — as you near the closing.
Rental Property Scam
Over 5 million Americans were reported victims of rental property scams in 2019 alone. What's interesting about fraud numbers is that only about a quarter of cases are ever reported.
A rental scam starts when the scammer reposts an original listing he isn't affiliated with on Craigslist or social media. They then request an upfront fee for an inspection that'll never happen. Why? Because they are only posers, they can't show or rent the house out, so along with your money, they disappear into thin air.
The solution is to not trust anyone no matter how much they sweet talk you. Before you start the transaction, research who the property owner is. Again, never pay a deposit upfront, even if you're dealing with a legit landlord.
Even meeting the owner for negotiations, don't pay in cash. Instead, write them a cheque or pay via another method that gives proof of payment.
Foreclosure Scam
Perhaps the most sickening of real estate scams. These scammers prey on vulnerable homeowners who've issued a notice of default (foreclosure) through county records. Using these public records, they also gain free access to their victim's name, address, lender's name, and amount owed on the home.
If the owner isn't already trying to sell the foreclosed, they're trying their best to pay their mortgage. That's when the predatory helpers strike with an offer to help them get out of debt. These fraudsters come bearing government-assisted programs tailored specially for you but at a price.
The Federal Trade Commission reports that homeowners are swindled out of hundreds or thousands of dollars this way. Imagine the kind of distress an already sad person will be in.
To prevent this scam, you must call your lender if at all you're seeking help. Don't be embarrassed or feel anxious that it'll hasten up the process. Enlist for forbearance and talk to a registered housing counsellor for guidance.
Moving Scam / Due Diligence
Another type of real estate scam happens when you're ready to move to your new home. First, you call the moving agency to make an appointment. Then, you give them all the details and receive an incredible price quote. Filled with excitement about the juicy deal you snapped, you can't wait to move. Then, moving day comes, but the company charges double of what you agreed on — or don't show up at all.
Moving is expensive, so scammers can prey on your instincts to save. To be safe, get a price estimate from 2-4 movers. And if one stands out as too good to be true, it probably is. Plus, you should write off over-the-phone quotes as scams. Instead, let them give you a quote in official writing.
Also, never make a full payment or even half of the moving cost as a deposit fee. However, moving companies may charge twenty or thirty percent. It commits the movers to transfer your belongings to your new home. But if the movers ask for full payment upfront, that's a flaming red flag!
Furthermore, ask the moving company for their licensing number so you can carry out due diligence. They should be open to sharing it with you. If otherwise, take your business elsewhere. Once you have the number, see if they've got complaints lodged against them by checking it in the Federal Motor Carrier Safety Administration record. Of course, if they've had scam issues in the past, you should steer clear.
Don't Set Yourself Up
Prevention is better than cure. The best way to stop fraudsters is to prevent your personal information from falling into their hands. Without it, they can't stalk you till they find that perfect moment to pose as your titleholder or Nigerian Prince.
You must start using stronger passwords to protect yourself — just your name and DOB won't do, Cheryl. Formulate a complex password with letters, numbers, and symbols. And write it down somewhere safe because you might forget it, or in my case, can't memorize it.
More importantly, stop opening suspicious links. And you indeed mustn't supply them with your email and password. If an offer is too good to be true, it most likely is. If you're feeling sure about it, do a quick google search or call the company to confirm.
Report Immediately
These days, you can fall victim to fraud almost anywhere online. If you feel you've been duped, report ASAP. The last thing you want to be is too embarrassed to speak out.
If you act fast enough, your funds can be recovered or at least put on hold.
And finally, turn on your inner editor. Read emails carefully, cross-check their contact information, and call the title company or lender to confirm instructions.
If there's a chance of recovery, it's better to put up a fight than lose your hard-earned dollars to fraudsters.
About Justin Mitchell
Justin is the owner and operator of "We Buy Houses In WDVM." He is experienced at finding solutions for people who are in the market to sell their homes or investment property quickly for any reason.
Justin has experience with all types of buying and selling scenarios and understands how to make every transaction simple and stress-free. We are certain that Justin can find a win-win solution for you, whether it be a quick cash purchase or another type of creative selling solution.
Justin is a legitimate house buyer that has a 5-star rating on Google Reviews. Visit his Beat Any Offer page to see why he believes in presenting sellers with more than just opinions of his satisfied customers so that you can understand why facts matter more than opinions when it comes to creative ways to sell a house fast.
Connect With us By Filling out the Form Below– We're Happy to Make You an Offer!
If you decide you want to eliminate all home seller costs involved in selling your house quickly. Then come explore our "We Buy Homes Fast" options available to help you sell your house for cash, see our cash home buying method and decide if it's a good fit for you?