Why it Pays to Shop Around for a Mortgage Lender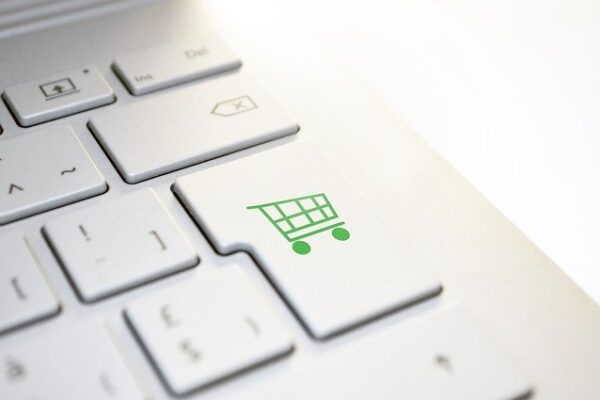 The housing market has been extremely "win it or lose it" this year, leaving many expectant home buyers to return to the "rent life" as their offers are notably outbid by other buyers who have gone way over asking price in order to effectively land a deal.
Across the country, property prices have soared to almost 20% higher when compared to last year, and everywhere, properties are going under contract in as little as six days, down from 30 or even 35 during 2019, depending on the area.
Despite the mayhem and the pandemonium, some experts are already hinting at a "cooling" housing market just as the weather begins to cool off for the holiday season, giving potential homeowners a break to find their dream home without so much competition.
For the record, the housing market always tends to "cool down" just a tad before the holidays, but new data suggests that prices have risen at a significantly lower pace during the second half of this year when compared to last. Additionally, more "starter home" inventory has seen a much-needed rise during this period, encouraging first-time home buyers to make their move now.
WHY IT PAYS TO SHOP AROUND
Low mortgage rates have been the guiding light for many during the pandemic, spurring a wave of refinance activity unsurpassed in recent years. And while mortgage availability saw a big dip during the first half of the year due to increased applications, the last few reports from the Mortgage Bankers Association signal a positive loosening of credit.
For those thinking about taking advantage of the holiday break to find a home, now may be the best time.
Experts from Freddie Mac, the National Association of Realtors, and Realtor.com have chimed in to help forecast where rates are expected to go throughout the remainder of the year and into 2022, and the average consensus is that rates will continue to rise steadily until they reach a plateau at around 3.4% – 3.7% by the end of next year.
To get the best deal, it's important to compare mortgage lenders, fees, and closing costs before the day of closing, giving potential buyers the upper hand into what terms they'll agree on during the process. Some studies even show how buyers who gather multiple quotes can save thousands of dollars during the life of their loans.
THINGS TO CONSIDER WHILE SHOPPING
As buyers seek their mortgage pre-approval, start to look at homes, and prepare themselves mentally to make an offer in this climate, they'll also want to cross off as many items from their list as possible before closing day arrives.
That means scheduling a home inspection, appraisal, and getting approved for a mortgage.
As a buyer, people are also expected to provide proof of funds or wire transfer funds as a method to pay for the property on closing, plus proof of homeowner's insurance to cover any damages.
Although states don't require a homeowner's policy, the mortgage lender will, and if the buyer fails to recognize this before closing, it's up to the lender to pick the policy for them, which can end up being way more expensive than if the buyer handles the process himself.
TIPS TO ENSURE A SMOOTHER PROCESS
Buying a house is no small task. Those lucky enough to land a deal right now are in for one of the biggest investments of their lives, which is why so many people prefer renting over buying.
Yet, going from no home to homeownership is much less uncomplicated than we'd like, and the process can take many rocky and twisted turns at any time.
To be sure of what we're getting into, here are a few things to consider.
Consider the closing costs: when searching for a mortgage deal, we have a chance to prepare for closing costs in advance by reading the terms and conditions carefully. Additionally, working with an agent can help us prepare for other fees such as application fees, attorney fees, property taxes, HOA fees, and title insurance.
Being diligent: certain steps, like a home inspection and appraisal, need to be completed a few days before closing day. It helps draw out any necessary repairs to the home and helps the lender make sure what they're lending is worth the value of the home. Home inspections typically take a few days, if not weeks, to schedule, which makes it even more of a priority.
Use time in your favor: after reading this, someone might think buying a home is a scary and winding process, it can be, but that doesn't mean we should dive right in with a blindfold, and instead use enough time to plan and prepare our strategy. This means making an effort to get our finances in order, fix our credit, remove debt, and save for closing costs in advance. When buying an older home, it's advisable to budget for eventual repair and maintenance costs as well.
About Justin Mitchell
Justin is the owner and operator of "We Buy Houses In WDVM." He is experienced at finding solutions for people who are in the market to sell their homes or investment property quickly for any reason.
Justin has experience with all types of buying and selling scenarios and understands how to make every transaction simple and stress-free. We are certain that Justin can find a win-win solution for you, whether it be a quick cash purchase or another type of creative selling solution.
Justin is a legitimate house buyer that has a 5-star rating on Google Reviews. Visit his Beat Any Offer page to see why he believes in presenting sellers with more than just opinions of his satisfied customers so that you can understand why facts matter more than opinions when it comes to creative ways to sell a house fast.
Connect With us By Filling out the Form Below– We're Happy to Make You an Offer!
If you decide you want to eliminate all home seller costs involved in selling your house quickly. Then come explore our "We Buy Homes Fast" options available to help you sell your house for cash, see our cash home buying method and decide if it's a good fit for you?